Publish the important content
At the heart of a website is its ability to provide information anytime, anywhere. Our websites are designed to display all the information your community needs to present. Here's some important information you can easily provide to your residents: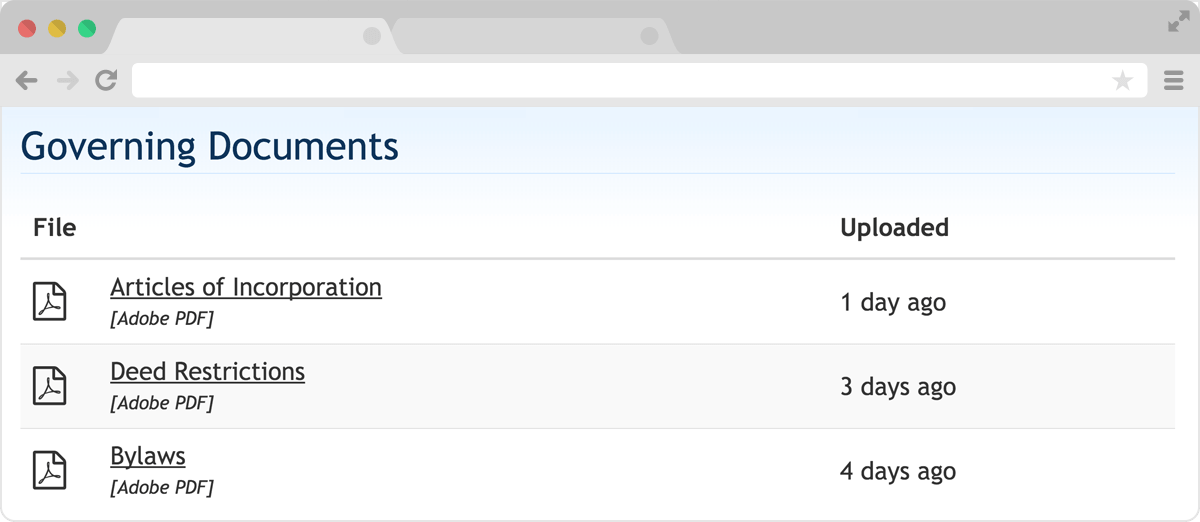 Upload documents
One of the most used and most important features! Great for providing quick access to governing documents, meeting minutes, financial reports, and more.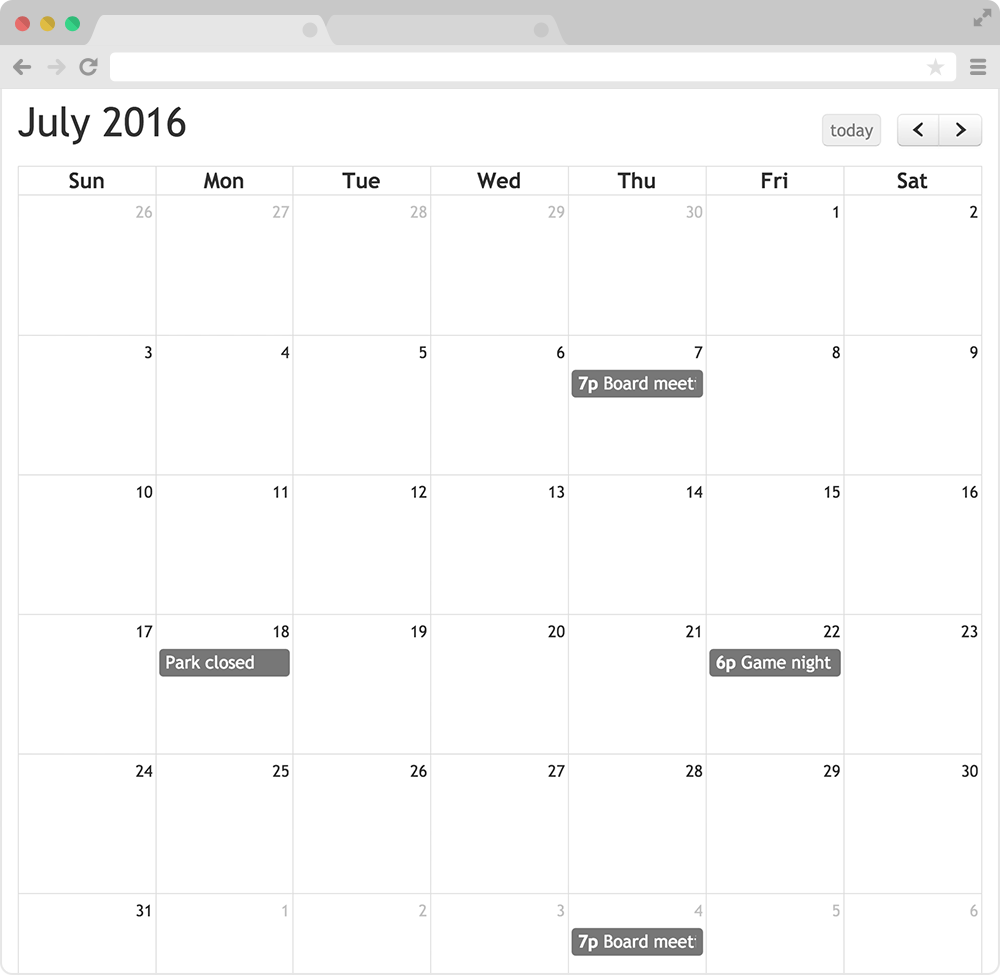 Calendars
Share information about upcoming events using calendars. Flexible features include:
Robust repeating options
Built-in national and religious holidays
All day and multi-day events
RSVPing
Notes for each event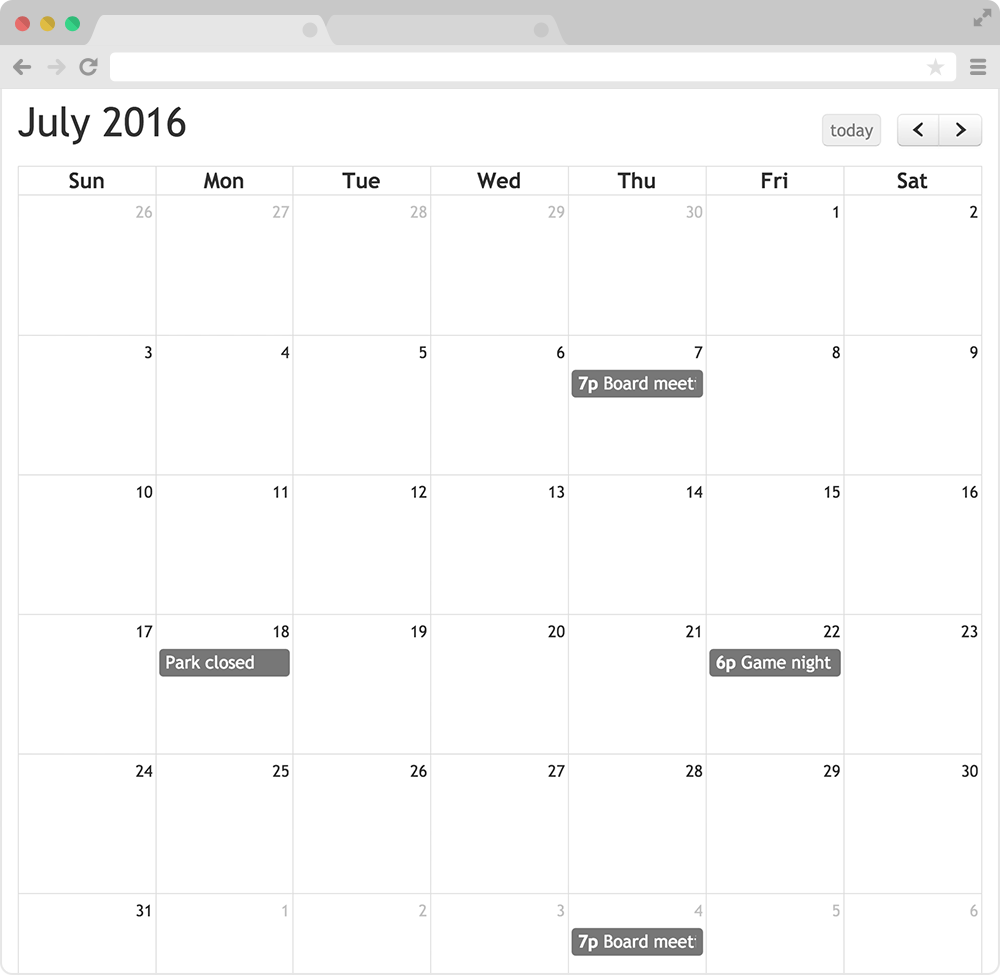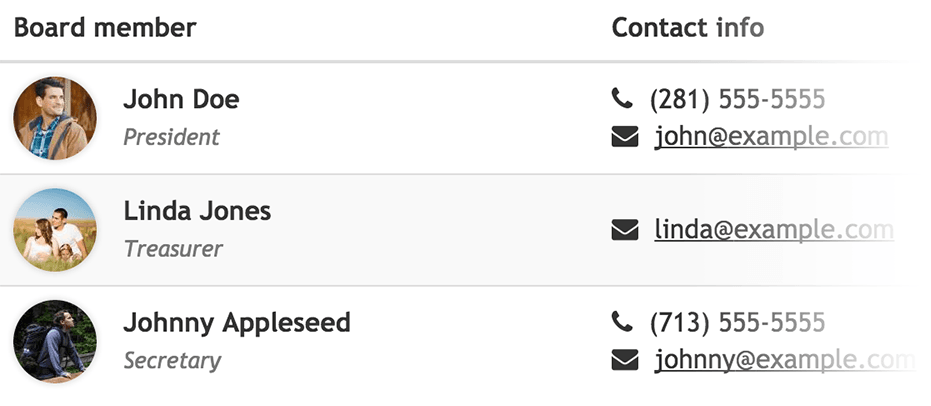 Board members
Display contact information and titles for each member of the board. Customize what contact information is shown using your privacy preferences.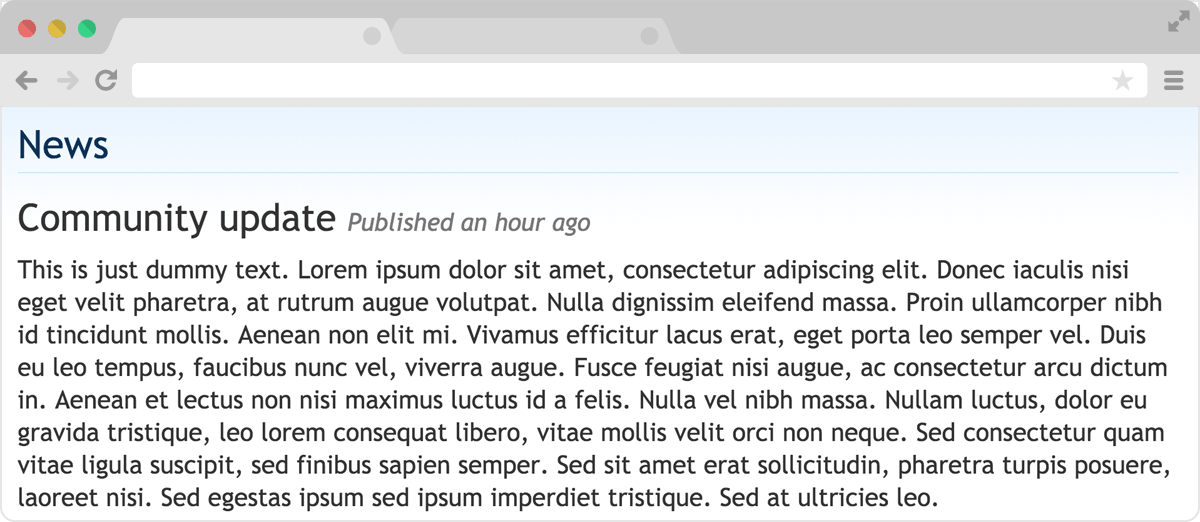 News articles
Compose news articles for updates, announcements, and more. You can even opt to highlight recent articles on the homepage.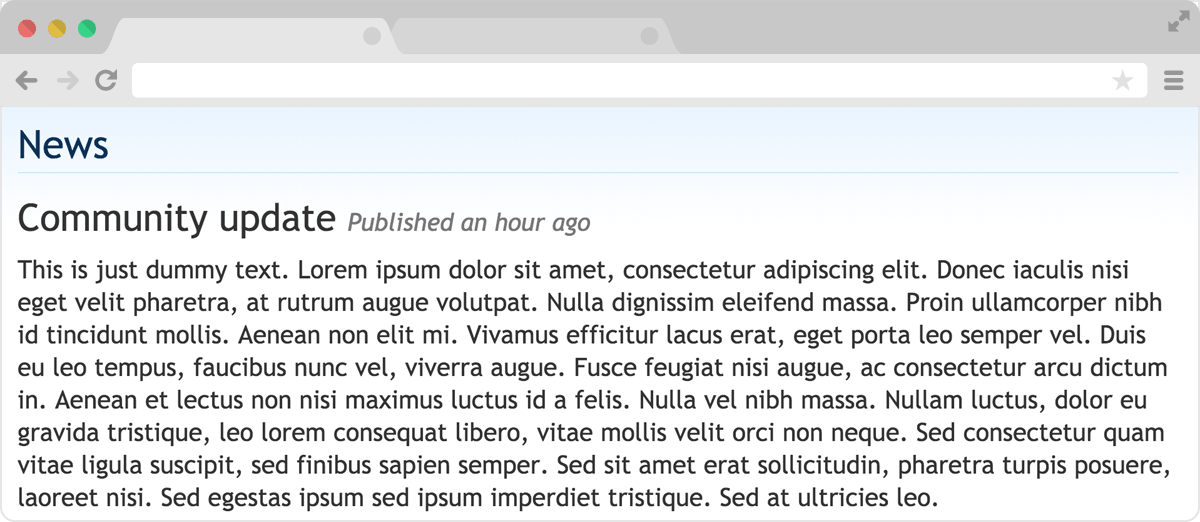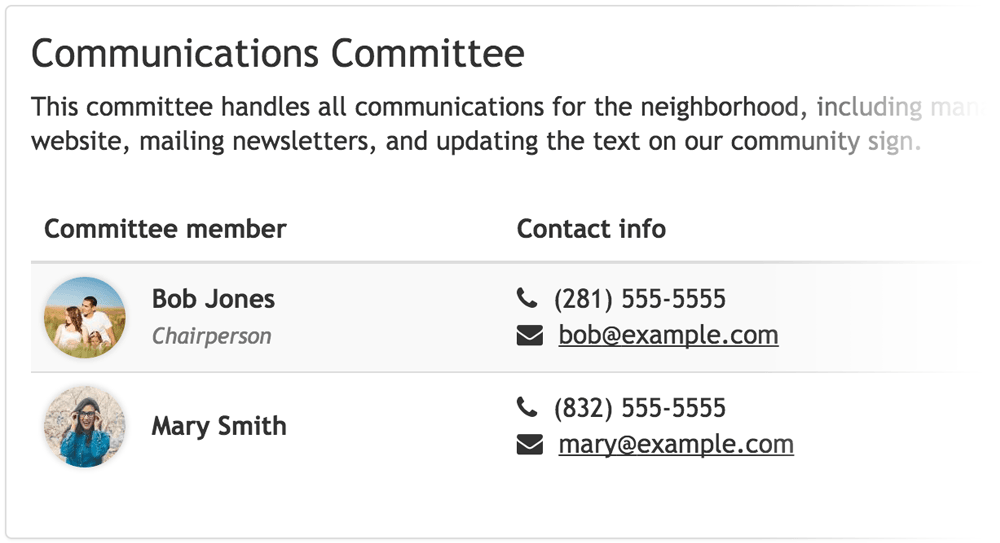 Committees
Display a description of each committee's role, plus list members' names and contact information.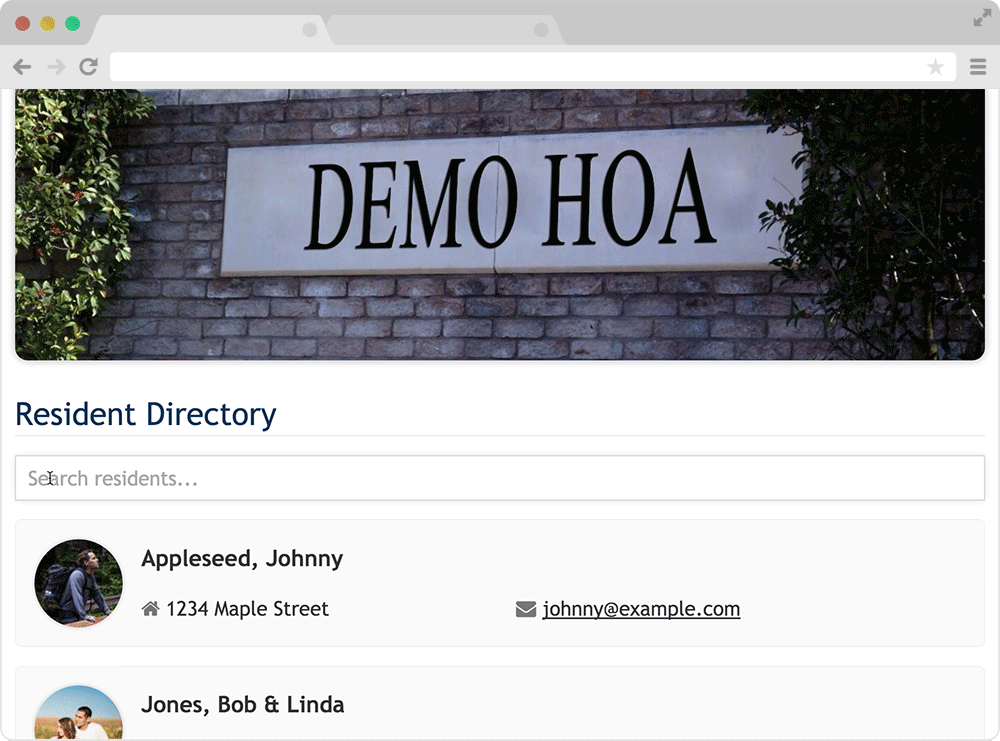 Resident directory
Let residents share their contact information securely with neighbors. Detailed privacy preferences permit full control over what information is shared.