Industry leading protection
We're passionate about security. Using the latest security techniques, we go above and beyond industry standard practices in many ways. It's important that we protect customer and resident data. Here's just a few of the ways we do that: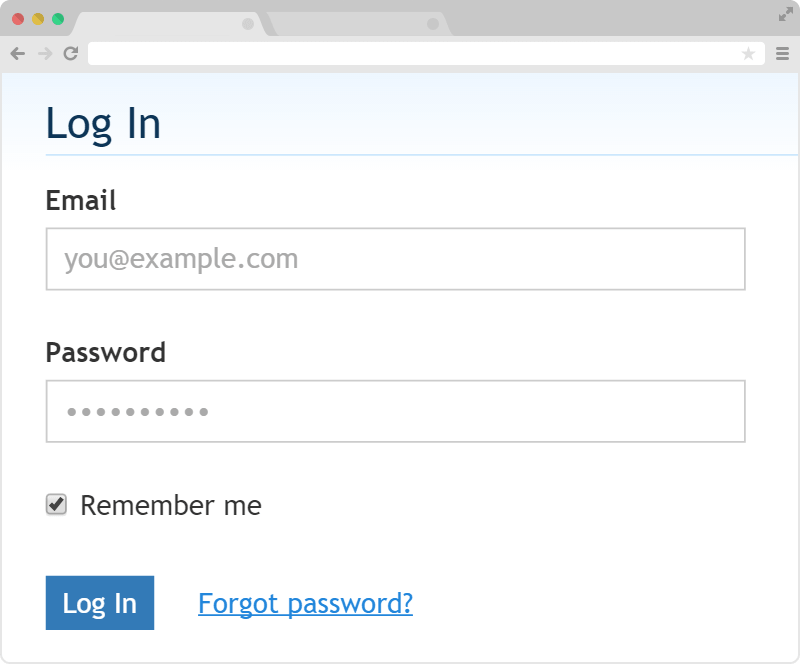 Password protect pages
Lock content down to only registered and approved residents. Our authentication system is equipped with strong security measures designed to thwart even the most sophisticated attacks.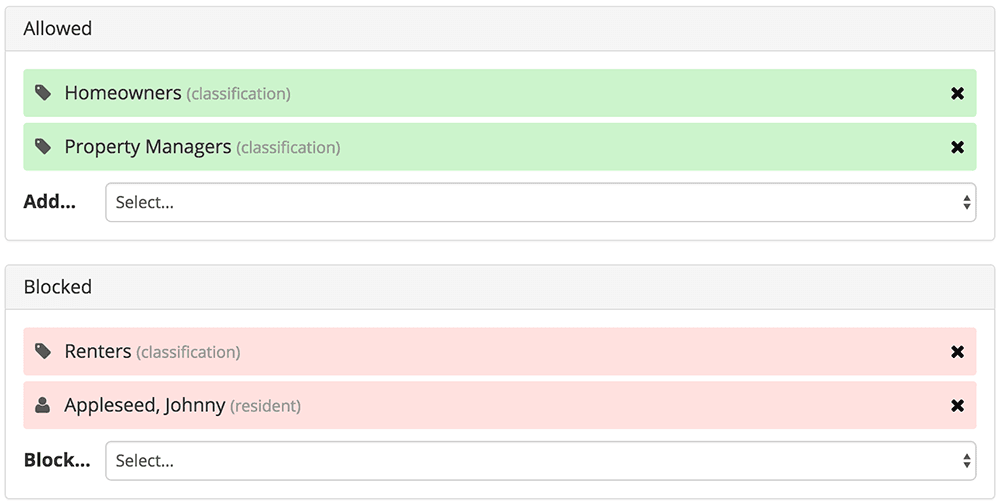 Detailed restrictions
Each page and its contents can be protected with detailed restrictions. Allow or block account types (like homeowners/renters), custom groups of residents, or even individual residents.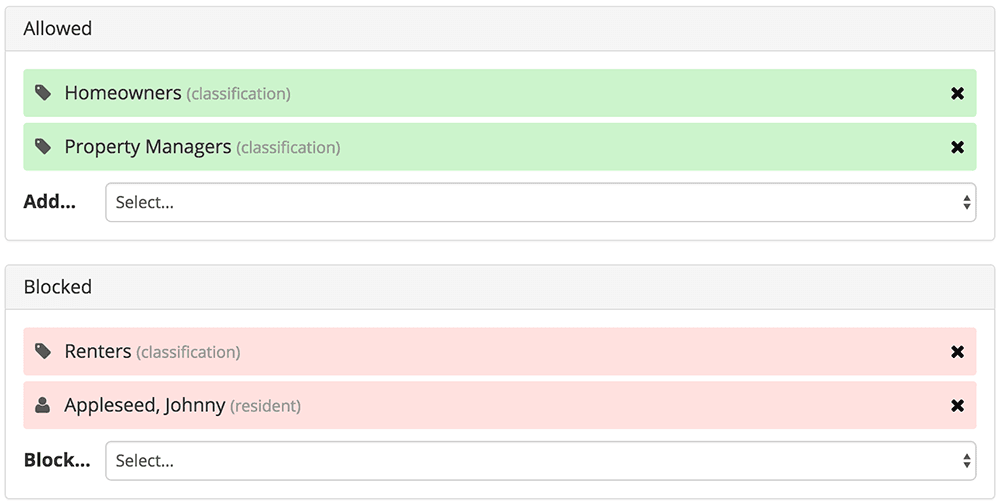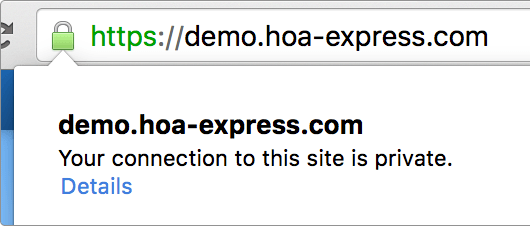 Complete HTTPS
Your entire community website is encrypted with HTTPS, at no extra cost. This is absolutely necessary for keeping information safe from a variety of common attacks.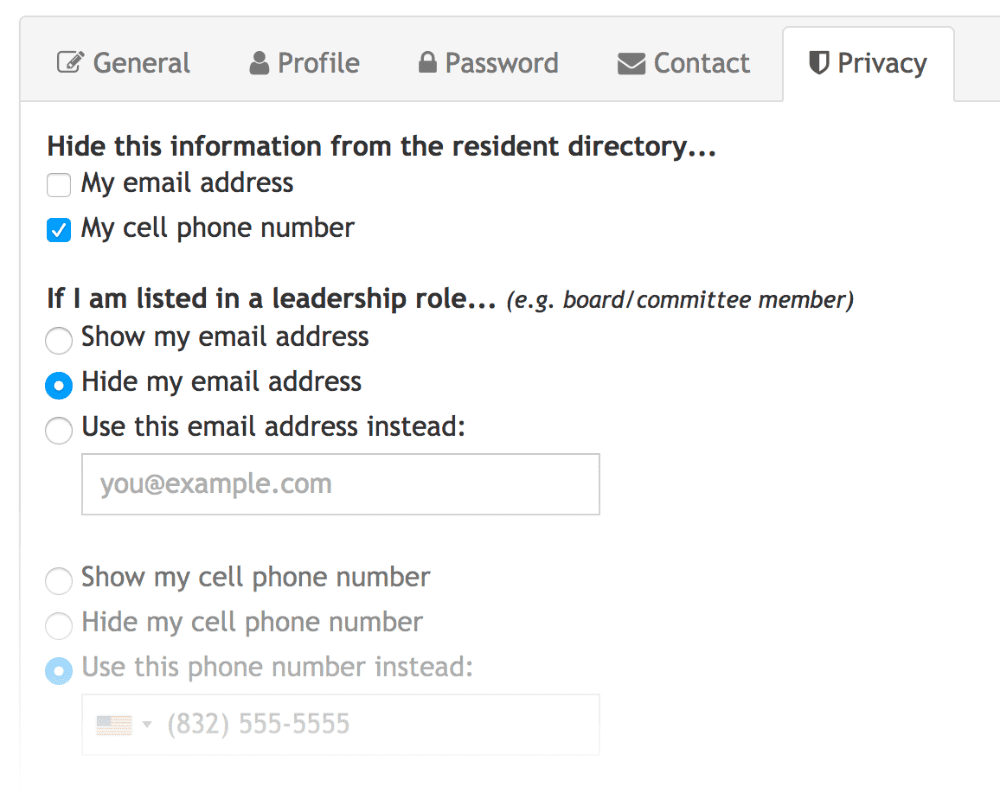 Robust privacy preferences
Keeping resident information safe also means providing complete control over what information is shared and when. Our interface lets residents choose their own privacy preferences.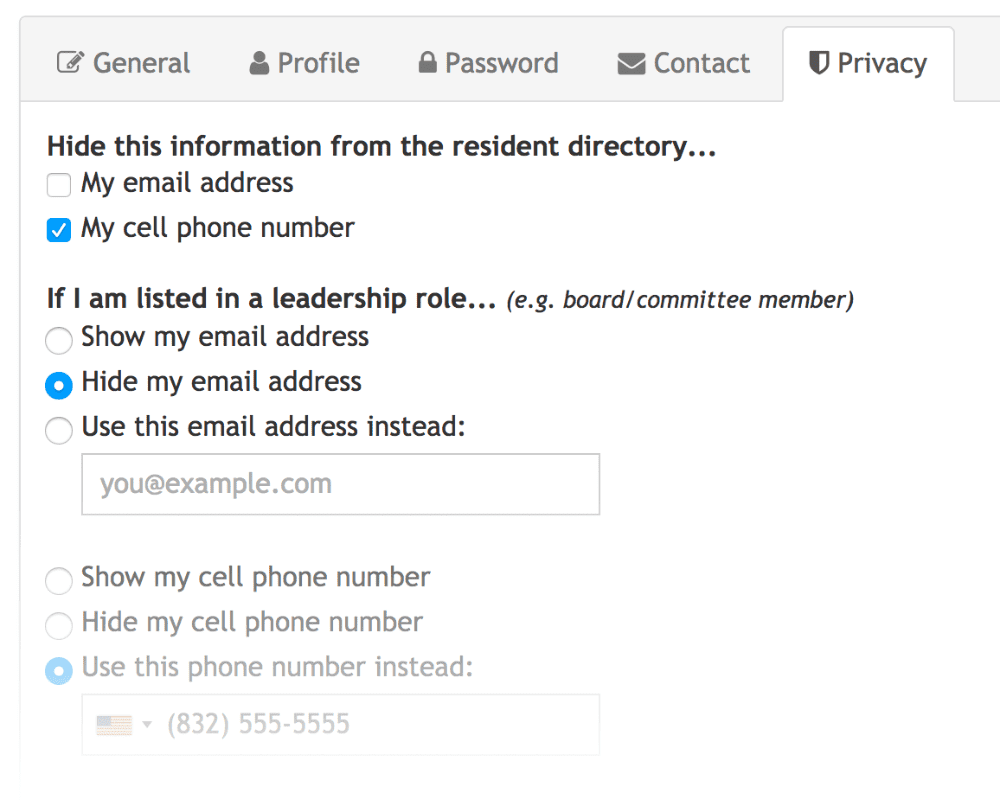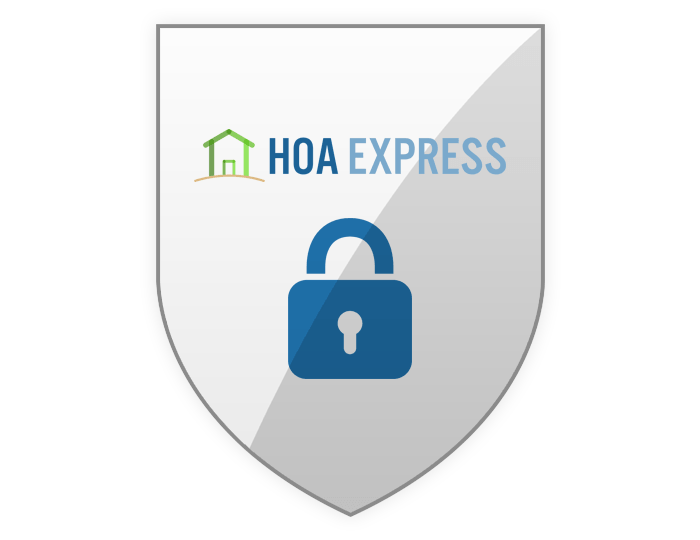 Advanced spam protection
Every email address and every form that our interface publishes is protected with industry leading spam protection. Best of all, the techniques are painless for your residents (but quite annoying for robots).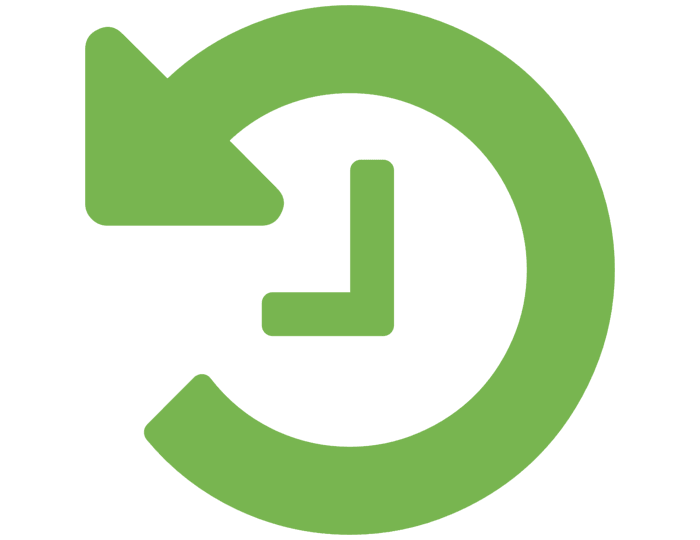 Frequent data backups
We backup all website content for you, automatically. We do this many times throughout the day and store the backups in multiple data centers for redundancy.